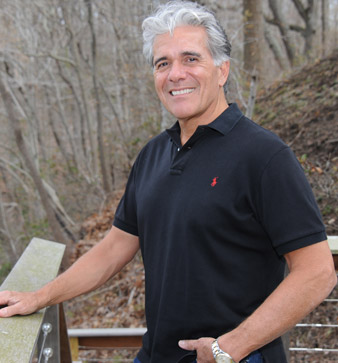 Meet Dr Winnard
Nothing is more important to me than providing some of the absolute finest orthodontic care to this community. If there is one thing I constantly strive to provide to my patients, it's quality treatment at a fair price.
Learn More
Welcome to the Practice of Robert G. Winnard, DMD
Dr. Robert G. Winnard is an experienced orthodontist with an expert staff that are skilled in bringing beautiful smiles to Odenton and Ellicott City, MD. At Dr. Winnard's office, you'll find some of the most advanced techniques and equipment to create beautiful smiles.
Our treatment options include traditional braces, Clarity™ ceramic brackets, Incognito™ lingual braces, and Invisalign® clear aligners for adults and teens.
Dr. Winnard is recognized as an Invisalign Elite Provider, a distinction only five percent of orthodontists attain by achieving an exceptional level of experience.
Orthodontic treatment can be successful at any age, and both adults and children will appreciate the benefits of a beautiful smile. So whatever your orthodontic needs are, from traditional braces to Invisalign braces and more, Dr. Winnard is your trusted family orthodontist to create beautiful smiles in Odenton and Annapolis. Schedule a complimentary consultation today!
"Very pleasant and wonderful staff! Dr. Winnard makes sure everything is 1000 percent done correctly and to your liking before you leave his office."
~ Jamie P.
"All three of my kids have gone to Dr. Winnard for their orthodontic needs. We love the staff and Dr. Winnard!!"
~ Michelle E.
"I absolutely love Dr. Winnard and his staff. They have gone out of their way for me over the past eight years! My bite is PERFECT now! I can eat pizza with my front teeth and not have sauce all over my face."
~ Celena S.
"Dr. Winnard assisted me with my braces journey with my military schedule. Recommend him to anyone near or on Fort Meade."
~ Tajsia O.